I Can't Believe They Stole It!
Posted on January 02, 2013 at 16:31 PM EST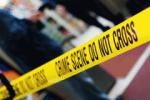 It's easy to see why thieves might target an electronics store, but everything they target isn't always a straightforward bonanza. Sometimes they steal items of unknown or dubious value, that range from the confusing to the downright bizarre. Here are a few notable examples.