Which Bank Stocks Will Do Well in New World?
Posted on October 05, 2012 at 04:50 AM EDT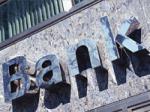 With new sets of regulation for the banking sector both in Europe and in the U.K., investors can be forgiven for not knowing which firms are best placed for the new laws. But one analyst has given CNBC his top tips for those banks ready for change.