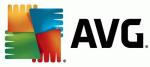 AMSTERDAM and SAN FRANCISCO, Dec. 12, 2013 /PRNewswire/ -- AVG Technologies N.V. (NYSE: AVG), the provider of Internet and mobile security, privacy and optimization to 172 million active users, today announces the availability of AVG AntiVirus for Mac® to help protect MacBook®, iMac® and Mac Pro® users running OS X Mavericks (10.9) and Mountain Lion (10.8) from malware.
AVG AntiVirus for Mac is built on a powerful security engine that works in real time to detect and remove viruses and spyware that could infect your Mac or be passed on to your PC or mobile devices. This is the latest product in AVG's comprehensive range of free online security products for devices running on today's most popular platforms. The latest Mac product from AVG, AVG Cleaner™ for Mac, was released in November and currently holds the high average user rating of 4 stars on the Apple Store.
"It's a popular belief that Mac computers are invincible," said David Ferguson, General Manager, Consumer & Mobile, AVG Technologies, "But they never were – it's just been a matter of OS X not reaching the popularity that Windows® historically had. Thanks to the advent of iPhones® and the iPad®, the Mac platform has scaled exponentially, and that fact alone makes it a viable target for attackers. We've extended our award-winning AntiVirus product range to cover OS X and Mountain Lion because our customers are our priority and we aim to protect them, whatever device or system they choose to use."
Free AVG AntiVirus for Mac protects OS X Mavericks and Mountain Lion from viruses and spyware and delivers:
All trademarks are the property of their respective owners.
About AVG Technologies (NYSE: AVG)
AVG's mission is to simplify, optimize and secure the Internet experience, providing peace of mind to a connected world. AVG's powerful yet easy-to‐use software and online services put users in control of their Internet experience. By choosing AVG's software and services, users become part of a trusted global community that benefits from inherent network effects, mutual protection and support. AVG has grown its user base to 172 million active users as of September 30, 2013 and offers a product portfolio that targets the consumer and small business markets and includes Internet security, PC performance optimization, online backup, mobile security, identity protection and family safety software.
Keep in touch with AVG
SOURCE AVG Technologies