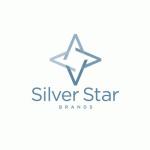 OSHKOSH, Wis., Oct. 8, 2013 /PRNewswire/ -- Miles Kimball Company President Vicki Updike announced today the company is changing its name to Silver Star Brands in a move to describe more accurately the multi-channel industry leader and the brand portfolio it offers. As it grows to a multi-brand, multi-channel direct-to-consumer company, the Miles Kimball name no longer accurately represents the direction, attitude and depth of the organization. As diversity in its brands and marketing channels continues to evolve, company management recognized the need to identify itself with a moniker encompassing that broader scope. Silver Star Brands represents the evolution of the Miles Kimball Company into a diversified brand management company offering a wide variety of products.
Those brands include:
As We Change: serving the needs and preferences of women age 40+ with
anti-aging, health and well being products including beauty, skin care, hair care, figure enhancing apparel, and weight management.
Easy Comforts: empowering healthy and independent living providing product
solutions for the challenges of various life stages including mobility, diabetic needs,
incontinence, health and wellness and personal care.

Walter Drake

:  delivering functional and value priced items for all ages including kitchen, household, health and wellness, personalized gifts, and stationery.
Miles Kimball: an industry leader offering unique, useful and hard-to-find gadgets, including kitchenware, household, seasonal, food products and personalized gifts.
Exposures: the preeminent source helping consumers celebrate life's memorable occasions with unique photo related items such as albums, frames, storage and personalized gifts. 
The change to Silver Star Brands is in response to the evolving consumer demand of product diversity, and multi-channel marketing, including direct mail, radio, TV, e-commerce and catalog. The company's primary target market is female aged 50 and up, with increasing demands for health, wellness and beauty products. The company mails more than 120 million catalogs each year. In addition, millions of consumers access the brands via other marketing channels, including the internet. Silver Star Brands will be the umbrella under which the current and potential new brands function.
The Miles Kimball Company has become the hallmark of a distinct legacy; however, the company name no longer adequately reflects the divergent brands developed over the last 80 years. Updike stated, "We are an evolving company which will leverage our expertise and core assets, most notably our traditional values and customer loyalty, to grow our existing brands and expand our brand portfolio." The Miles Kimball name will continue on as the flagship brand under the umbrella of Silver Star Brands.
Rob Goergen, President & Chief Operating Officer of parent company Blyth, Inc., noted "Silver Star Brands is a growth company with many exciting opportunities to reach its target market with the health & wellness and beauty products our consumer seeks.  This new branding initiative reflects more aptly our customer demographics and the wide range of products we continue to develop and market."
Ms. Updike noted Silver Star Brands' corporate headquarters will remain in Oshkosh, Wisconsin where it employs approximately 500 year-round team members, a number that doubles during the peak season. Employees were notified of the name change earlier today in team meetings at the company's two Oshkosh locations.
The new name takes effect immediately with the launch of the new corporate website located at www.silverstarbrands.com. The Miles Kimball Foundation, the philanthropic arm of the company which donates over $70,000 annually, will continue to support causes and charities within the local market. The foundation name reflects the heritage of the company as it is named after the founder.
Silver Star Brands is owned by Blyth Inc. a publicly held company headquartered in Greenwich Connecticut. (NYSE: BTH). For more information about Silver Star Brands contact the corporate offices at 920-231-3800.
SOURCE Silver Star Brands