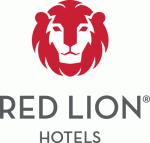 SPOKANE, Wash., July 30, 2013 /PRNewswire/ -- Red Lion Hotels Corporation (NYSE: RLH) today announced The Riverside Hotel in Boise officially joined the Leo Hotel Collection.
(Photo: http://photos.prnewswire.com/prnh/20130730/SF55267)
"After the substantial investment in this property over the past couple years, The Riverside has positioned itself as one of the premier boutique properties in the Idaho state capitol," said Ron Burgett, Executive Vice President of Lodging and Brand Development for Red Lion Hotels Corporation. "This new Leo Hotel Collection gem allows Red Lion Hotels to continue our aggressive growth strategy to bring more excellent hotels to our guest looking for a great stay experience."
Since acquiring the property in October 2011, the ownership group has spent more than $2 million in renovations, improvements, equipment and landscaping on The Riverside Hotel.  The hotel has been a boon to the southern Idaho economy, developing menus using locally sourced foods, microbrews, wine and spirits. 
"Our daily Grand Breakfast Buffet has been certified by the Idaho Department of Agriculture as 'Idaho Preferred,' due to the amount of locally sourced products and ingredients," said Derek McElroy, General Manager of The Riverside Hotel. "We use locally sourced eggs, dairy, potato-flour – used in our house-made donuts and pastries, produce and meats."
Additionally, the hotel has become a hot spot for the Boise music scene hosting all genres of live music nightly at the Sandbar Patio Bar & Grill and frequent jazz performances in Sapphire Room.  Every Sunday night, the hotel hosts the "Riverside Jazz Jam," presented by locally-renowned musician Sandon Mayhew.
Set on 14 manicured acres, The Riverside Hotel is a resort-style property with 300 rooms and suites situated on the banks of the scenic Boise River.  The hotel features more than 21,000 square feet of convention and event space.  Newly renovated resort amenities include a large outdoor pool and sundeck, hot tub, "splash pad" for kids, large-scale outdoor chess and petanque courts.  The Sandbar Patio Bar & Grill, adjacent to the pool and open seasonally, features live music every night during the spring, summer and fall.
About Red Lion Hotels Corporation:
Red Lion Hotels Corporation is a hospitality company primarily engaged in the franchising, ownership and operation of hotels located in ten states and one Canadian province. As of July 30, 2013, the company has 53 hotels system wide. The Red Lion Hotels and Red Lion Inn & Suites network is comprised of 51 hotels with 9,088 rooms and 471,687 square feet of meeting space. The Leo Hotel Collection is comprised of 2 hotels with 3,256 rooms and 241,000 square feet of meeting space. The Company also owns and operates an entertainment and event ticket distribution business. For more information, please visit the Company's website at www.redlion.com.
About the Leo Hotel Collection:
The Leo Hotel Collection is comprised of unique, boutique, historic and destination hotels.  Each offers distinctive personality and unique experiences, authentic to their locations.  Backed by the power of Red Lion Hotels (RLH), the properties in the Leo Hotel Collection attract customers looking for that personal experience.  
Social Media
www.Facebook.com/RedLionHotels
www.Twitter.com/RedLionHotels
www.YouTube.com/RedLionHotels
Contact: Pam Scott
Red Lion Hotels Corporation
509-777-6393 (d)
509-570-4610 (c)
Pam.Scott@redlion.com
www.RedLion.com
SOURCE Red Lion Hotels Corporation