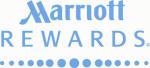 BETHESDA, Md., April 22, 2013 /PRNewswire/ -- Marriott Rewards members can now redeem Marriott Rewards points online for $50-$1000 donations to The One Fund Boston. 
This central fund was announced last week by Massachusetts Governor Deval Patrick and Boston Mayor Thomas Menino.  The fund's purpose is to raise money to help families most affected by the tragic events that unfolded in Greater Boston beginning on April 15th, during the 117th Boston Marathon.
For more information and to donate, please visit https://mr.userewards.com/charity/.
For information about Marriott Rewards, guests can call 1-800-450-4442 or log onto MarriottRewards.com.
Visit Marriott International, Inc. (NYSE: MAR) for company information. For more information or reservations, please visit our web site at www.marriott.com, and for the latest company news, visit www.marriottnewscenter.com
SOURCE Marriott Rewards