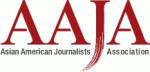 SAN FRANCISCO, CA -- (Marketwired) -- 04/03/13 -- The Asian American Journalists Association (AAJA) today announced Voices 2013, a media training program for college students paired with professional journalists, to be held at AAJA's annual national convention from August 19 to 25 at the Hilton New York.
"Voices is one of our signature AAJA convention programs," said Paul Cheung, AAJA's national president. "It gives college students a glimpse of what being a professional journalist is all about, while the professional journalists get a taste of how to manage a newsroom."
College students are selected based on their academic accomplishments, experience with new technology and vision for what they want to do in journalism. They range from seniors in high school to graduate students, hailing from such schools as the University of California, Berkeley, Northwestern University and Arizona State University. The students' work can be found at: http://voices.aaja.org/
Since 1990, Voices has given college students the opportunity to be mentored by professionals in covering the convention and the AAPI community. As technology has evolved, so has the way people consume news. Voices adapted to these changes by reformatting the program into a convergence newsroom. For the last several years, Voices has led students in a "mojo" (mobile journalism) training program. They participate in pre-convention training with interactive online courses in interviewing, multimedia strategies and visual and audio techniques.
"Voices is one of the most rewarding experiences of my life. It's been around for 22 years. I've been on staff for ten, about a third of my life," said Marian Liu, Voices volunteer director. "Students from Voices have gone on to work for everything from the Wall Street Journal to the Hawaiian state government. And Voices mentors have gone on to work as foreign correspondents for the Washington Post and as editors of ESPN."
The Asian American Journalists Association is a non-profit professional and educational organization with more than 1,700 members across the United States and in Asia. Founded in 1981, AAJA has been at the forefront of change in the journalism industry. AAJA's mission is to encourage Asian Americans and Pacific Islanders (AAPIs) to enter the ranks of journalism, to work for fair and accurate coverage of AAPIs, and to increase the number of AAPI journalists and news managers in the industry. AAJA is an alliance partner in UNITY Journalists of Color, along with the Native American Journalists Association, National Association of Hispanic Journalists and the National Lesbian & Gay Journalists Association. For more information, visit www.aaja.org.
Nao Vang
Student Programs Coordinator
415-346-2051, ext. 102
naov@aaja.org