Brodie Outdoor Solutions, a custom Northern Virginia landscaping company, is launching a new community alliance program to help a local charity called "Friends of the Wounded Veterans".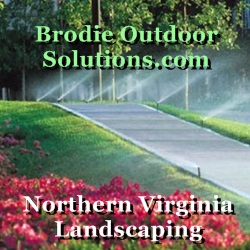 [Press Release Distribution]
Brodie Outdoor Solutions, a custom Northern Virginia Landscaping contractor will donate a portion of every landscaping job the company gets during their 6-month Veterans Awareness campaign program to a local charity, "Friends of the Wounded Veterans". Brodie is inviting anyone who plans to do any Landscape related services to their home or business to contact him. For more details about the program please call: (703) 475-8795, or to visit the company website: http://www.BrodieOutdoorSolutions.com.
Chris Brodie, company founder, has been a professional Northern Virginia landscaper for years and believes every local business owner should give back to the community. The program will run from March 2013 until the end of the summer.
Brodie said that "I love the commitment and help that "Friends of the Wounded Veterans" founder Bob Froehlich has provided for local wounded veterans and their families." He stated that he believes small local businesses can make a big difference by sponsoring a worthy cause and helping raise money for vital veterans programs.
This "Veterans Awareness" campaign, according to Brodie,"is designed to make it easy for homeowners who need landscaping work to get great prices for the work they need and the company will set aside a generous portion of all income to help this important charity."
Brodie Outdoor Solutions offers a wide range of Landscaping services to all Northern Virginia residents, including: lawn service and maintenance; landscape and sod installation; planting and plant maintenance; fencing & walls; patios & decks; walkways & pavers; grading & drainage; foundation repair and basement waterproofing. Brodie says "our 'One-Stop' Landscape Services shopping concept gets rave reviews from our customers."
The local charity Brodie has chosen to support is small but Brodie says that "this dedicated charity is run totally by volunteers so virtually all the money raised will actually go directly to funding people and programs that really make an impact."
The charity's founder, Bob Froehlich, states "this new Charity initiative is a true 'Win-Win' for all involved – the more people who participate and spread the word the more we can raise for Friends of the Wounded Veterans!"
Brodie Outdoor Solutions can do everything from designing a custom landscape plan to bringing that plan to life. No job is too big. The company does both residential and commercial landscaping work in Northern Virginia.
For more information about us, please visit
http://www.brodieoutdoorsolutions.com
Contact Info:
Name: Chris Brodie
Email: chris@brodieoutdoorsolutions.com
Address: 14082 Lotus lane #321, Centreville, VA 20120
Phone: 703-475-8795
Organization: Brodie Outdoor Solutions
Source: http://marketersmedia.com/northern-virginia-landscaping-company-raising-money-for-local-charity/6648