Hong Kong, China – FlipPageMaker.com, provider of digital flipbook creator allowing users to convert PDFs into virtual flipbooks, has introduced Alpha Templates v1.0.0. Suitable for FlipBook Creator v3.5.0 and above and FlipBook Creator Professional v1.5.0 and above, it provides more template styles to enhance the creativity of digital flipbooks. Customers can download the four templates at a cost of $79.
Included in Alpha Templates v1.0.0 are four different templates to choose from. The Conciseness Template allows users to create notes on the left side of a flipbook, therefore having more control over the placement of information. Print, download, share, and other interactive functions can be controlled as well. Another option is the Lively Template, in which any icon becomes active with an animated effect when the mouse is hovered over them. This gives any flipbook a unique quality readers may find appealing.
In addition, the add-on software features a SingleSlide Template that accommodates wide single pages. It is suited for people who want just one page to be displayed at a time and for converting small or landscape style pages to the flipping page format. Calendar Template provides a simulation of a calendar with the option of horizontal or vertical flipping pages.
Alpha Templates are easily added to FlipBook Creator and flipbook maker pro. Installation requires a license code and all the user needs to do next is click "Install Now". The four templates are available now to create unique flipbooks every time.
In addition, free online templates are available for these software titles. It is possible to install and apply these directly from the software interface, using the Templates panel. Preconfigured in FlipBook Creator, templates can be modified and saved in the professional edition. Classical, Spread, Float, SingleSlide, Calendar, Neat, and more templates are available in various styles to customize each flipbook. Templates are provided in .ZIP compressed file format for easy download and users can apply them to interactive, professional flipping book in minutes.
With each template, from Alpha Templates or the free varieties, a flipbook can be modified to reflect the purpose of the e-book or create a unique and visually appealing effect. The innovation is reflected in the speed in which this can be done, and have a finished product that appeals to readers whether they are business associates, clients, or customers. To learn more about Alpha Templates v1.0.0 and the flipbook making software, visit http://flippagemaker.com/alpha-templates.html.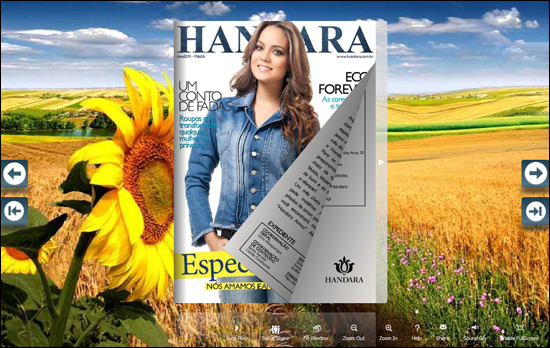 About FlipPageMaker.com
FlipPageMaker.com is a China-based software company, founded in 2008, that provides digital publishing tools to consumers and businesses. Its flagship products include FlipBook Creator and FlipBook Creator Professional, which are constantly being update to reflect users' needs. The company has recently introduced its Alpha Templates software for creating more unique flipbooks. Innovative solutions continue to be introduced into the software market.
| | |
| --- | --- |
| Permalink to: A Series of Alpha Templates are Released for FlipBook Creator Users | http://www.wireservice.co/technology/a-series-of-alpha-templates-are-released-for-flipbook-creator-users/7697/ |
| | |
| --- | --- |
| Include this: A Series of Alpha Templates are Released for FlipBook Creator Users | <a href="http://www.wireservice.co/technology/a-series-of-alpha-templates-are-released-for-flipbook-creator-users/7697/"><"A Series of Alpha Templates are Released for FlipBook Creator Users"></a> |