Will the PlayStation 4 Give Sony the Boost It Needs?
Posted on February 16, 2013 at 01:16 AM EST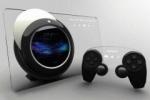 Videogame consoles, typically, spend about five or six years in the spotlight, before stepping aside for the next generation. The current cycle, though, is now entering its seventh year - a longevity that many analysts and publishers blame for the malaise that has affected the shares of game makers.