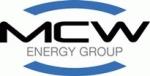 TORONTO -- (Marketwire) -- 02/01/13 -- MCW Energy Group Limited, ("MCW") (TSX VENTURE: MCW) (MCW.V), a Canadian holding company involved in fuel distribution and the creation of oil sands extraction technology, today announced that a corporate profile story on MCW is currently appearing in the February 2013 issue of the International Resource Journal (IRJ), a major electronic resource publication distributed online to top executives worldwide.
The International Resource Journal story focuses on MCW's breakthrough, oil sands extraction technology in an industry often criticized for its extraction processes by concerned environmentalists throughout Canada and the United States. The MCW story elaborates on the Company's proprietary, patent-pending oil sands extraction technology, which requires no water (a major benefit in desert locations), high temperatures or pressures. Included in this feature, are some candid comments from MCW's CEO, Dr. R.G. Bailey who expresses confidence in the future of MCW's unique technology in Utah where there's been no commercially-viable oil sands extraction technology to date. He also outlined the tremendous upside potential for worldwide licensing. Utah has over 30 billion barrels of oil (U.S. DOE) within 8 major deposits....representing a massive untouched resource.
MCW's corporate profile story is available online at the International Resource Journal's website:
www.internationalresourcejournal.com . This electronic publication is issued monthly to over 108,000 top executives in the oil and gas, mining, renewable fuel and alternative energy industries. It is also available on Canadian Business Journal's website: www.canadianbusinessjournal.ca , which Is also an online electronic business publication to over 37,000 subscribers in industry sectors such as mining, oil and gas and technology.
MCW is now entering the assembly stage of its initial extraction plant on its lease location in Asphalt Ridge, Utah. It is expected that upon assembly completion, the Company will subsequently conduct a series of tests on the efficiencies and capacities of the unit prior to production.
About MCW's Technology:
MCW has developed an environmentally-friendly, continuous flow, closed-loop extraction technology on which a patent application is pending in both the United States and Canada. While this technology has not been previously proven in the United States or Canada, MCW anticipates that it will extract all types of hydrocarbons from oil sands materials (oil-wet or water-wet).
This extraction technology does not use any water during the extraction process. It is not anticipated to produce greenhouse gases, nor does it require high temperatures or pressures, and is anticipated to extract a significant amount of hydrocarbon content. It is also anticipated to recycle a significant amount of benign solvents within the closed-loop system. More information on the technology may be seen on MCW's website: www.mcwenergygroup.com .
About MCW Energy Group:
MCW Energy Group Limited, is focused on value creation as (i) a distributor of gasoline and diesel fuels to service stations in Southern California for over 72 years, having revenue in the fiscal year ending August 31, 2012, of US $ 363.3 million and, (ii) as a developer of proprietary technology for the extraction of oil from oil sands at its first field in the Uinta Basin of Utah, USA. MCW's management team is comprised of individuals who have extensive knowledge in both conventional and unconventional oil and gas projects and production, as well as refinery and fuel distribution experience.
The information in this news release includes certain information and statements about management's view of future events, expectations, plans and prospects that constitute forward looking statements. These statements are based upon assumptions that are subject to significant risks and uncertainties. Because of these risks and uncertainties and as a result of a variety of factors, the actual results, expectations, achievements or performance may differ materially from those anticipated and indicated by these forward looking statements. Forward-looking statements in this news release, include, but are not limited to the commercial viability of the technology and the extraction plant, economic performance and future plans and objectives of the Company. Any number of important factors could cause actual results to differ materially from these forward-looking statements as well as future results. Although MCW believes that the expectations reflected in forward looking statements are reasonable, they can give no assurances that the expectations of any forward looking statements will prove to be correct. Except as required by law, MCW disclaims any intention and assumes no obligation to update or revise any forward looking statements to reflect actual results, whether as a result of new information, future events, changes in assumptions, changes in factors affecting such forward looking statements or otherwise.
Neither TSX Venture Exchange nor its Regulation Services Provider (as that term is defined in policies of the TSX Venture Exchange) accepts responsibility for the adequacy or accuracy of this release.
For more information, please contact:
MCW Energy Group
Paul Davey
Communications
Tel: +1 (800) 979-1897 (Ext. 3)
Cell: 1-778-389-0915
Email: pdavey@mcwenergygroup.com