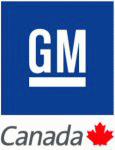 OSHAWA, ONTARIO -- (Marketwire) -- 02/01/13 -- 2013 is off to a strong start for General Motors of Canada. Sales in virtually all passenger car segments were up for the month, with a 40 per cent increase in compact car sales leading the way. Overall truck sales were up more than 5 per cent on the strength of a 14 per cent increase in pickup sales and a 10 per cent increase of Small and Compact utilities, including the all the all new Chevrolet Trax. Chevrolet, Buick, GMC and Cadillac dealers delivered 13,761 vehicles in January 2013, an increase of 6.2 per cent from January 2012.
"This month's sales results show that focusing on the core elements of our business and building the value of our brands and products is a winning plan," said Marc Comeau, GM of Canada's vice-president of sales, service and marketing. "We are looking forward to further momentum in 2013 driven by our aggressive launch cadence, where approximately 70 per cent of our vehicles will be all-new or significantly refreshed. An excellent example of this product renaissance is the all-new Cadillac ATS, which continues to be recognized with awards including the North American Car of the Year, The Best of the Best by the Canadian Automotive Jury and Motoring TV's Car of the Year for 2013."
Additionally, customers can also benefit from our exclusive partnership with AIR MILES, offering up to 3,000 AIR MILES reward miles for a new vehicle purchase or lease during various promotional periods.
January 2013 Sales Highlights


--  Chevrolet Orlando sales were up 41 per cent for the month

--  Buick Enclave sales were up 20 per cent for the month

--  GMC Terrain, recognized as a Consumers Digest Best Buy, sales were up 15
    per cent for the month

--  Cadillac sales were up 20 per cent for the month driven by sales of the
    all-new Cadillac XTS and award-winning ATS

--  Sales of GM's combined mini and small cars were up 33 per cent for the
    month

--  Sales of GM's combined mid-size cars were up 6 per cent for the month


Total GM sales were up 6.2 per cent compared to last January.
About GM Canada
Headquartered in Oshawa, Ontario, General Motors of Canada Limited (GMCL) employs more than 9,000 people across the country and is a recognized leader in green manufacturing. GMCL markets the full range of fuel-efficient Chevrolet, Buick, GMC and Cadillac vehicles and related services through Canada's largest automotive dealer network. More information regarding GMCL models can be found at www.gm.ca, or by following @GMCanada on Twitter.
Contacts:
General Motors of Canada
Adria MacKenzie
905-644-6044
www.gm.ca