Super Bowl Tickets for $2,800 --- Act Now!
Posted on January 30, 2013 at 16:35 PM EST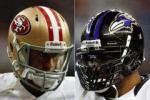 Super Bowl XLVII takes place on Sunday, and the average secondary market ticket price is $2,800. Just two days ago, the average price was $2960, and yesterday it was $2,795. The only consistent thing about the ticket price is its volatility.