Is the Refi 'Apocalypse' Really Upon Us?
Posted on January 30, 2013 at 13:09 PM EST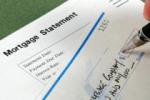 "The refi apocalypse is upon us," says a mortgage analyst, adding, "The thought is that there are a bunch of homeowners on the fence who haven't refi'd who will all jump in thinking they will miss out. The theory is 100 percent nonsense."