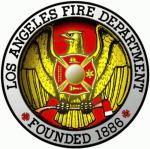 LOS ANGELES, Jan. 11, 2013 /PRNewswire/ -- As temperatures drop and residents look for ways to heat their homes, the risk of carbon monoxide (CO) poisoning increases. This why Southern California Gas Co. (SoCalGas) and the Los Angeles Fire Department (LAFD) are reminding the public about important safety tips to reduce the risk of CO exposure.  
CO poisoning can occur as a result of a poorly ventilated heater or a CO leak from another source. Symptoms can include nausea, headaches, paralysis and even death. Southland residents should remember the following tips to help prevent CO poisoning:
Never use a gas oven, portable barbeque or range for space heating.  
Carbon monoxide poisoning can occur as a result of a poorly ventilated heater. Have natural gas furnaces checked at least once a year by a licensed heating contractor or SoCalGas.
Vacuum and clean regularly in and around the furnace, particularly around the burner compartment to prevent a build-up of dust and lint.
Never store items in, on or around the appliance that can obstruct airflow.
If you suspect that you or a loved one is suffering from CO poisoning, call 911 immediately
Visit socalgas.com/safety for more information on staying safe.
About Southern California Gas Co.
Southern California Gas Co. (SoCalGas) has been delivering clean, safe and reliable natural gas to its customers for more than 140 years.  It is the nation's largest natural gas distribution utility, providing service to 20.9 million consumers connected through nearly 5.8 million meters in more than 500 communities.  The company's service territory encompasses approximately 20,000 square miles throughout central and Southern California, from Visalia to the Mexican border.  SoCalGas is a regulated subsidiary of Sempra Energy (NYSE: SRE).
About the Los Angeles Fire Department
The Los Angeles Fire Department (LAFD) is a full-spectrum life safety agency protecting approximately 4 million people who live, work and play in America's second largest city. The LAFD's 3,239 uniformed personnel protect life, property and the environment through their direct involvement in fire prevention, firefighting, emergency medical care, technical rescue, hazardous materials mitigation, disaster response, public education, and community service. Your firefighters are always on-duty citywide at 106 Neighborhood Fire Stations strategically located across the Department's 470 square-mile jurisdiction. Last year alone, the men and women of the LAFD proudly responded 713,762 times to come to the aid of their neighbors in need.
SOURCE Southern California Gas Co.