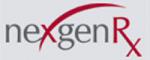 TORONTO, ONTARIO -- (Marketwire) -- 01/08/13 -- NEXGENRX INC. ("NexgenRx" or the "Corporation") (TSX VENTURE: NXG) is pleased to announce the appointment of Mr. Barry J. Reiter as a director of the Corporation.
Barry Reiter is a partner with the law firm Bennett Jones LLP. Mr. Reiter is Chair of the Technology, Media and Entertainment Group for his firm. He is also the Bennett Jones leader of the Director Protection and Corporate Governance practice. Mr. Reiter is an experienced director and has chaired boards and various board committees for public and private companies. Current board roles include: Syncapse Corp., HUB International (Advisory Board), and the Executive Committee of the Institute of Corporate Directors (Ontario Chapter). Mr. Reiter speaks regularly at director education and certification programs. Formerly a law professor at the Faculty of Law, University of Toronto (1974-1982), Mr. Reiter has published books and articles on governance matters and is lead author of Directors' Duties in Canada, 4th Edition, published by CCH Canadian Limited in 2009.
"We are thrilled to welcome Barry to our Board" stated Thomas F. Corcoran, Chairman and a director of NexgenRx. "With his proven knowledge and expertise in corporate governance, we are fortunate to add him as a member of our board and look forward to working with him to further strengthen our market position and corporate governance practices."
About NexgenRx
NexgenRx is a growing health benefits management company engaged in the design, management and administration of health benefit plans offered by employers and other plan sponsors for the benefit of their employees and plan members. More information on NexgenRx can be found at www.nexgenrx.com.
Caution Regarding Forward-Looking Statements - This news release contains certain forward looking statements, including statements regarding the business and anticipated financial performance of the Corporation. These statements are subject to a number of risks and uncertainties. Actual results may differ materially from results contemplated by the forward-looking statements. When relying on forward-looking statements to make decisions, investors and others should carefully consider the foregoi ng factors and other uncertainties and should not place undue reliance on such forward-looking statements.
"Neither TSX Venture Exchange nor its Regulation Services Provider (as that term is defined in the policies of the TSX Venture Exchange) accepts responsibility for the adequacy or accuracy of the release."
Contacts:
NexgenRx Inc.
Ronald C. Loucks
President and CEO
416.695.3393 x801

NexgenRx Inc.
Taba Merrikh
Director of Finance
416-695-3393x803
www.nexgenrx.com