What Is Cramer Watching As Earnings Season Begins?
Posted on January 04, 2013 at 18:02 PM EST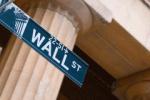 Cramer said this could be the most difficult earnings season in years. "And I am going to be listening for a lot more than just quarterly reports," revealed the Mad Money host. Here's what's on his radar.