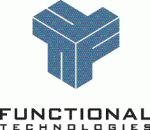 VANCOUVER, BRITISH COLUMBIA -- (Marketwire) -- 12/27/12 -- Functional Technologies Corp. (TSX VENTURE: FEB)(OTCQX: FEBTF) (the "Company") today reported operational and financial results for the year ended August 31, 2012. Amounts, unless specified otherwise, are expressed in Canadian dollars. The Company's Consolidated Financial Statements have been prepared in accordance with International Financial Reporting Standards.
"Functional Technologies Corp. has continued to make progress in the commercialization of its core, proprietary technologies of acrylamide-preventing (AP) and hydrogen sulphide (H2S)-preventing yeast platforms," said Mr. Christopher Morris, Functional Technologies' interim Chief Executive Officer. "The Company has also made substantial progress towards reducing costs, and shedding non-core operations and assets."
Operating Highlights
During and subsequent to the period ended August 31, 2012, the Company announced:


--  The signing of an agreement with a leading global yeast producer, under
    which production of acrylamide-preventing yeast was to commence. Test-
    quantities of acrylamide-preventing yeast have been produced pursuant to
    this Material Transfer Agreement.
--  That it has commenced evaluation food trials for a leading European
    producer of intermediary starch-based food products including extruded
    snack food pellets (the "Collaborator"), which are purchased and
    integrated by numerous downstream food manufacturers into a variety of
    other food products. These downstream food manufacturers represent many
    brand leaders in the processed food industries, and the Collaborator has
    established its global position over decades.
--  That the U.S. Food and Drug Administration had accepted the Company's
    Generally Regarded As Safe Notice for its acrylamide-preventing yeast
    strains.
--  The successful commercial launch of its new selectively bred
    Phyterra™-branded hydrogen sulphide (H2S)-preventing wine yeast
    strains that have also been selected for low sulphur dioxide (SO2)
    production.
--  That a New Zealand patent, and a notice of patent issuance in the United
    States, have been granted for the hydrogen sulphide ("H2S") preventing
    wine yeast technology licensed from the University of California.


Financial Results
The Company incurred a net loss of $12.6 million during the period, compared to $4.9 million for the year ended August 31, 2011. This increase is primarily the result of the loss of $4.3m due to a non-cash impairment of the carrying value of Phyterra Bio Inc. and Maritime Pulse Drying Inc. and a provision made for $3.1m for the repayment of government assistance.
Liquidity and Outstanding Share Capital
As at August 31, 2012, the Company had cash and short-term investments of $0.4 million compared to $4.2 million as at August 31, 2011.
As at December 20, 2012, Functional Technologies Corp. had 61,370,444 common shares issued and outstanding.
Additional Information
This news release should be read in conjunction with the Company's consolidated financial statements for the year ended August 31, 2012 and the notes thereto, together with the MD&A for the corresponding period, which are available on the Company's website www.functionaltechcorp.com and on SEDAR at www.sedar.com.
About Functional Technologies Corp.
Functional Technologies develops and commercializes proprietary, advanced yeast-based solutions to significant challenges in the food, beverage and healthcare industries. The Company's platform improves the performance of innate yeast functions, and prevents the formation of naturally occurring toxins and contaminants that either affect final product quality or are classified by the World Health Organization as probable human carcinogens. Functional Technologies' lead technologies include yeasts that prevent and reduce the formation of the foul-smelling hydrogen sulphide (H2S) and the carcinogens acrylamide and ethyl carbamate (more commonly known as urethane), by-products of food and beverage processing. These contaminants are found in many commonly consumed items, such as fermented food products and alcoholic beverages, and baked and fried foods. For more information, please visit our website at www.functionaltechcorp.com.
NEITHER THE TSX VENTURE EXCHANGE NOR ITS REGULATION SERVICES PROVIDER (AS THAT TERM IS DEFINED IN THE POLICIES OF THE TSX VENTURE EXCHANGE) ACCEPTS RESPONSIBILITY FOR THE ADEQUACY OR ACCURACY OF THIS RELEASE.