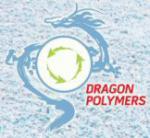 GREENWOOD, SOUTH CAROLINA -- (Marketwire) -- 12/20/12 -- Dragon Polymers, Inc. (PINKSHEETS: DRAG) has identified a 20 acre site in South Carolina as a potential landfill site containing Nylon 66. The new site is located with 10 miles of our current landfill site in Greenwood, South Carolina. The company will begin testing on the site in the 1st quarter of 2013, with the help of the Ecole Polytechnic de Montreal's Geophysics department using Electrical Resistivity Tomography technology to determine how much Nylon 66 exists at the site. The new landfill potential is still unknown but will add to the companies estimated reserves of over 35,000,000 lbs. of Nylon 66.
In geophysics, electrical resistivity tomography uses electrodes on the surface of the earth or in bore holes to locate resistivity anomalies, and in industrial process monitoring the arrays of electrodes are for instance use to monitor mixtures of conductive fluids in vessels or pipes. This method is used in Industrial Process Imaging for imaging conductive fluids.
ABOUT THE COMPANY: Dragon Polymers Inc. is reseller industrial polymers, we have been able to identify a worldwide shortage in certain types of polymers, and specifically petroleum based polymers. As a result of this the company is focusing its efforts in the reclamation of polymers, specifically Polyethylene Terephthalate and commercial grade Nylon6,6 waste.
SAFE HARBOR STATEMENT
This press release contains forward-looking statements within the meaning of Section 27A of the Securities Act of 1933, as amended, and Section 21E of the Securities Exchange Act of 1934, as amended (the "Exchange Act"), and as such, may involve risks and uncertainties. Forward-looking statements, which are based on certain assumptions and describe future plans, strategies, and expectations, are generally identifiable by the use of words such as "believe," "expect," "intend," "anticipate," "estimate," "project," or similar expressions. These forward-looking statements relate to, among other things, expectations of the business environment in which the Company operates, projections of future performance, potential future performance, perceived opportunities in the market, and statements regarding the Company's mission and vision. The Company and all affiliated parties do not assume any duty to publicly update or revise the material contained herein.