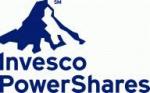 CHICAGO, IL -- (Marketwire) -- 12/19/12 -- Invesco PowerShares Capital Management LLC, a leading global provider of exchange-traded funds (ETFs) with more than $74 billion in franchise assets, announced changes to its product line.
As part of its ongoing commitment to putting investors' interests first, Invesco PowerShares announced that it plans to close 13 ETFs. The affected funds represent less than 1% of Invesco PowerShares' total assets.
"We regularly review our ETF portfolios, evaluating numerous factors such as investment results, length of time in the market and investor interest," said Ben Fulton, Invesco PowerShares managing director of global ETFs. "Based on this assessment, we believe the time is right to make these moves and refocus our resources to better meet investors' needs. As one of the leading innovators in the ETF industry, Invesco PowerShares remains fully committed to maintaining and developing a comprehensive and compelling product line of ETFs to help investors meet their financial goals."
At a Dec. 18, 2012 meeting, the PowerShares Funds Board of Trustees approved the closings. The final day of trading on The NASDAQ Stock Market LLC ("NASDAQ") and NYSE Arca, Inc. ("NYSE Arca") will be Feb. 26, 2013.
Shareholders may sell their holdings on or before Feb. 26, 2013, and may incur typical transaction fees from their broker-dealer. Shareholders who do not sell their holdings on or before Feb. 26, 2013, will receive cash equal to the amount of the net asset value of their shares, which will include any capital gains and dividends, in the cash portion of their brokerage accounts on the liquidation date (currently scheduled for March 7, 2013). Shareholders will generally recognize a capital gain or loss equal to the amount received for their shares over their adjusted basis in such shares.
The affected ETFs are listed below:


Fund Name                                                      Ticker Symbol
PowerShares Dynamic Insurance Portfolio                        PIC
PowerShares Morningstar StockInvestor Core Portfolio           PYH
PowerShares Dynamic Banking Portfolio                          PJB
PowerShares Global Steel Portfolio                             PSTL
PowerShares Active Low Duration Portfolio                      PLK
PowerShares Global Wind Energy Portfolio                       PWND
PowerShares Active Mega-Cap Portfolio                          PMA
PowerShares Global Coal Portfolio                              PKOL
PowerShares Global Nuclear Energy Portfolio                    PKN
PowerShares Ibbotson Alternative Completion Portfolio          PTO
PowerShares RiverFront Tactical Balanced Growth Portfolio      PAO
PowerShares RiverFront Tactical Growth & Income Portfolio      PCA
PowerShares Convertible Securities Portfolio                   CVRT


For additional information, shareholders of the ETFs which are scheduled for liquidation may call Invesco PowerShares at 800-983-0903.
Invesco PowerShares Capital Management LLC is Leading the Intelligent ETF Revolution® through its family of more than 140 domestic and international exchange-traded funds, which seek to outperform traditional benchmark indexes while providing advisors and investors access to an innovative array of focused investment opportunities. With franchise assets over $74 billion as of Sept 30, 2012, PowerShares ETFs trade on both U.S. stock exchanges. For more information, please visit us at invescopowershares.com or follow us on Twitter @PowerShares.
Invesco, Ltd. is a leading independent global investment management firm, dedicated to helping investors worldwide achieve their financial objectives. By delivering the combined power of our distinctive investment management capabilities, Invesco provides a wide range of investment strategies and vehicles to our retail, institutional and high net worth clients around the world. Operating in more than 20 countries, the firm is listed on the New York Stock Exchange under the symbol IVZ. Additional information is available at www.invesco.com.
There are risks involved with investing in ETFs, including possible loss of money. Shares are not actively managed and are subject to risks similar to those of stocks, including those regarding short selling and margin maintenance requirements. Ordinary brokerage commissions apply.
Note: Not all products are available through all firms.
Not FDIC Insured | May Lose Value | No Bank Guarantee
Shares are not individually redeemable and owners of the shares may acquire those shares from the Fund and tender those shares for redemption to the Fund in Creation Unit aggregations only, typically consisting of 50,000 shares.
PowerShares® is a registered trademark of Invesco PowerShares Capital Management LLC. Invesco PowerShares Capital Management LLC and Invesco Distributors, Inc. are indirect, wholly owned subsidiaries of Invesco Ltd.
An investor should consider the Funds' investment objectives, risks, charges and expenses carefully before investing. For this and more complete information about the Funds call 800 983 0903 or visit invescopowershares.com for a prospectus. Please read the prospectus carefully before investing.
Add to Digg Bookmark with del.icio.us Add to Newsvine