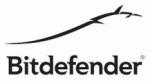 BUCHAREST, ROMANIA -- (Marketwire) -- 12/13/12 -- Bitdefender®, the award-winning provider of innovative antivirus solutions, today announced the publication of its H2 2012 E-Threat Landscape Report, a comprehensive study regarding worldwide malware, spam and phishing trends.
From in-depth coverage of the new "Era of State Sponsored Attacks" to the explosion of viruses on the Android operating system to malicious activity on Facebook, Bitdefender's E-Threat Landscape Report gives readers full visibility into the state of the internet's criminal underside and casts an eye on what 2013 may bring.
As old malware such as Trojan.AutorunInf or Downadup is losing ground on Windows-based computers, zero-day exploits are taking over as main vectors of attack, the report shows. The six-month survey of the global malicious operations also reveals rampant growth of adware and spyware for Windows OSes and Android devices alike.
"For the next year, we predict that cyber-criminals will shift their focus to subverting virtual environments by hitting the hypervisor level," said Catalin Cosoi, Chief Security Strategist at Bitdefender. "Other attacks will target undiscovered vulnerabilities in new operating systems such as the newly-released Windows 8 or the upcoming Firefox OS."
The report uses data collected from Bitdefender's global network of sensors and can be downloaded from http://www.bitdefender.com/media/materials/e-threats/en/H2_2012_E-Threat_Landscape_Report-final-edited.pdf
About Bitdefender®
Bitdefender is the creator of one of the world's fastest and most effective lines of internationally certified internet security software. Since 2001, the company has been an industry pioneer, introducing and developing award-winning protection. Today, Bitdefender technology secures the digital experience of around 400 million home and corporate users across the globe.
Recently, Bitdefender won a series of important awards and accolades in the global security industry, including "Editor's Choice" by PC for Bitdefender Antivirus Plus 2013 and the "GoldAward" by TopTenREVIEWS that confirmed the software's top spot among 25 tested security products. Bitdefender technology has also finished top in leading industry tests from both AV Test and AV-Comparatives. More information about Bitdefender's products is available from the company's security press room. Additionally, Bitdefender publishes the HOTforSecurity blog, a sizzling blend of steamy computer security stories and stimulating visuals that spotlights the seedy underworld of internet fraud, scams, malicious software -- and gossip.