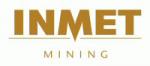 TORONTO, CANADA -- (Marketwire) -- 12/13/12 -- Inmet Mining Corporation (TSX: IMN) ("Inmet") today announced that it has priced its previously announced offering of US $500,000,000 senior unsecured notes maturing June 2021 (the "Notes"). The Notes were priced at 100 percent of the aggregate principal amount, providing the company with gross proceeds of US $500,000,000 and will yield 7.5 percent to maturity. The offering is expected to close on or about December 18, 2012. Inmet intends to use the net proceeds to fund the development and potential early expansion of its Cobre Panama project and for general corporate purposes.
The offer and sale of the Notes will not be registered under the United States Securities Act of 1933, as amended (the "Securities Act"), and the Notes may not be offered or sold in the United States absent registration or an applicable exemption from the registration requirements of the Securities Act and applicable state securities laws. The sale of the Notes in Canada will be conducted on a private placement basis pursuant to certain exemptions from applicable Canadian securities laws. This news release shall not constitute an offer to sell or the solicitation of an offer to buy the Notes, nor shall there be any offer or sale of the Notes in any jurisdiction in which such offer, solicitation or sale would be unlawful.
Forward looking information
Securities regulators encourage companies to disclose forward-looking information to help investors understand a company's future prospects. This press release contains forward-looking information. These are "forward-looking" because we have used what we know and expect today to make a statement about the future. Forward-looking statements usually include words such as may, expect, anticipate, and believe or other similar words. However, actual events and results could be substantially different because of the risks and uncertainties associated with our respective business or events that happen after the date of this press release. You should not place undue reliance on forward-looking statements.
About Inmet
Inmet is a Canadian-based global mining company that produces copper and zinc. We have three wholly-owned mining operations: Cayeli (Turkey), Las Cruces (Spain) and Pyhasalmi (Finland). We also have an 80 percent interest in Cobre Panama, a development property in Panama, currently in construction.
Contacts:
Inmet Mining Corporation
Investor Relations
Flora Wood
Director
+1 416 361 4808
www.inmetmining.com