Can a big bet on tech help USA Today escape its paper past?
Posted on November 19, 2012 at 16:42 PM EST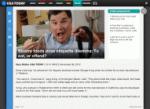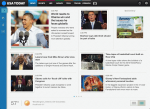 USA Today is taking advantage of Gannett's custom built CMS system that will let it select and curate content for the growing number of readers who are reading news on mobile devices. The move may help the company reboot a tired brand for the digital age.