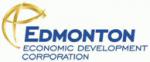 EDMONTON, ALBERTA -- (Marketwire) -- 11/19/12 -- Edmonton Economic Development Corporation in Edmonton, Alberta, Canada is making productivity and innovation a priority, recognizing businesses beyond our borders.
As you focus on productivity, transportation and quality of life, we want to share relevant activity and updates from our region that may be of interest to your audience.
A fresh Approach to Food in the City- Edmonton City Council approved the City's Food and Urban Agriculture Strategy on November 14, 2012. The strategy, entitled fresh, was developed over the last year and is one of the key implementation initiatives of the City's Municipal Development Plan, The Way We Grow. Click here for more information.
PAW Centre breaks new ground for healthy living- The University of Alberta is breaking new ground for healthy, active living on campus with the construction of a new 111,000-sq.-ft. Physical Activity and Wellness (PAW) Centre. When completed in fall 2014, the state-of-the-art PAW Centre will serve a prominent role in the health and well-being of U of A students, faculty, staff and campus neighbours. Click here for more information.
New Online Tool Provides Service Information- The City of Edmonton announced the launch of the Citizen Dashboard, a new online tool that shows Edmontonians performance results for some of the services the City provides. The Citizen Dashboard's first set of results focuses on Transportation Services. Click here for more information.
Edmonton is ranked as one of the Americas' top 10 major cities for its quality of life. Edmonton is one of the top places to live in Canada, based on home affordability, climate, prosperity, crime rates, access to health care and lifestyles.
Edmonton Economic Development Corporation (EEDC) provides leadership in economic development, markets Edmonton as a must-see destination, manages the Shaw Conference Centre and Edmonton Research Park, and acts as a stakeholder in TEC Edmonton, a joint venture with the University of Alberta. For more information, visit www.edmonton.com Learn more about Edmonton through the stories of people who've experienced it at www.edmontonstories.ca.