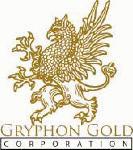 CARSON CITY, NEVADA -- (Marketwire) -- 11/19/12 -- Gryphon Gold Corporation (the "Company" or "Gryphon Gold") (TSX: GGN)(OTCQB: GYPH), a gold exploration, development, and production company focused on its Borealis Oxide Heap Leach Project in Nevada (the "Borealis Property"), announced the appointment of William B. Goodhard as an independent director to the Company's Board, effective November 16, 2012.
Marvin K. Kaiser, Chairman of the Board of Gryphon Gold, commented, "We are very pleased that Bill is joining our Board of Directors. His knowledge in all aspects and phases of a project, from exploration through production, will make him an invaluable member of the Gryphon Gold team. He also has extensive experience in project expansion and extension, as well as project finance, which made him an ideal selection and will prove crucial, given the scope and goals we have for our Borealis Property."
Mr. Goodhard has more than 35 years experience as a Chief Geologist, General Manager and Project Manager, and most recently served as Vice President of Health and Safety at Kinross Gold Corporation. In addition, he has held a number of senior-level positions at Round Mountain Gold Corp., Echo Bay Mines Ltd., Sunnyside Gold Corporation and Standard Metals Corporation and has served on the Executive Board of the Nevada Mining Association from 2006 to 2011, including Chairman from 2009 to 2010, the Alaska Council of Producers from 1996 to 1997 and the Colorado Mining Association Board from 1998 to 2010.
During his career, Mr. Goodhard has been an integral team-member of successful projects in Alaska, Colorado and Nevada, and has designed and implemented multi-step programs to extend a mine life and increase positive cash flow, promoted environmental and safety programs and implemented innovative cost reduction initiatives. He holds a Bachelor of Science degree in Geological Engineering from the Colorado School of Mines.
"I am impressed with the progress Gryphon Gold has made in such a short time frame. The Company has many exciting initiatives currently underway and I look forward to sharing my experiences and contributing to the future direction and growth of Gryphon Gold as we work to maximize the potential of the Borealis Property," stated William B. Goodhard.
Mr. Goodhard succeeds Dr. Donald W. Gentry, who passed away in July 2012.
ABOUT GRYPHON GOLD:
Gryphon Gold produces gold from its Borealis Property, which is located in Nevada's Walker Lane Gold Belt. The Company is expanding its production capacity and advancing the development of the oxide heap leachable gold and silver historically identified that includes both pre-processed and unprocessed ore. Gryphon Gold also plans to further expand and develop the significant sulphide resource available through exploration, metallurgical design and sulphide project permitting and development. The Borealis Property contains unpatented mining claims (including claims leased to the Company's wholly owned subsidiary) of approximately 20 acres each, totaling about 15,020 acres, which has successful past production.
Gryphon Gold routinely posts news and other important information on its website: www.gryphongold.com.
Safe Harbor Statement
This press release contains "forward-looking statements" and "forward-looking information" within the meaning of United States and Canadian securities laws, which may include, but are not limited to, statements relating to expansion of production capacity, development of resources and plans to advance the development of the Borealis Property. Such forward-looking statements and forward-looking information reflect our current views with respect to future events and are subject to certain risks, uncertainties and assumptions, including risks associated with mining operations, risks associated with the oxide heap, risks associated with exploration, metallurgical design and project permitting and development and the risks and uncertainties outlined under the section headings "Forward-Looking Statements" and "Risks Factors and Uncertainties" in the Annual and Quarterly Reports, as filed with the SEC and Canadian securities administrators and in the Company's other reports, documents, and registration statements filed with the SEC (available at www.sec.gov) and with Canadian securities administrators (available at www.sedar.com). Should one or more of these risks or uncertainties materialize, or should underlying assumptions prove incorrect, actual results may vary materially from those anticipated, believed, estimated or expected. The Company does not undertake to update forward-looking statements or forward-looking information, except as may be required by law. Full financial statements and securities filings are available on the Company's website: www.gryphongold.com and www.sec.gov or www.sedar.com.