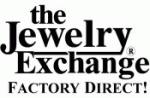 TUSTIN, CA -- (Marketwire) -- 11/16/12 -- The Jewelry Exchange has been in business for 35 years, offering high-quality jewelry and diamonds at direct prices. The company began in 1977 and has evolved throughout the years to become one of the nation's top jewelry retail and manufacturing operations. They currently own and operate 17 retail locations nationwide, including an online retail site.
One of the reasons the Jewelry Exchange has been successful is the ability of the owner, Bill Doddridge, to recognize smart industrial innovations. The factory at the Jewelry Exchange is equipped with the latest technology, from Laser Welding and Casting to Engraving. These advances in technology have greatly improved the productivity of the factory and, when implemented with low margins, have kept the costs to consumers considerably lower than the competition.
With the new technology, the Jewelry Exchange has also been able to expand the types of services offered to customers. With the Computer Animated Design (CAD) system, customers can bring in a picture or piece that they would like replicated or adjusted, and we can work with them to create a custom design that is just for them.
The Jewelry Exchange operates its retail businesses from owner-occupied locations, and has been listed as one of National Jeweler Magazine's top 10 Jewelry Stores, as well as being included in the "100 Million Dollar Super Sellers" list. They have been voted in the top 3 for the "Best Of" editions of the local newspapers several years and counting. They will continue the tradition of offering customers quality products at affordable prices, while moving forward with the diamond industry and expanding their operations.
The Jewelry Exchange is owned by Goldenwest Diamond Corporation.
If you would like more information on this topic please contact Fallan Doddridge at 714/542-9200 x196 or via e-mail at fallan@jewelryexchange.com.