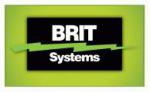 DALLAS, TX -- (Marketwire) -- 11/16/12 -- BRIT Systems announced today that the company received an order via the DINPACS III contract from the Defense Logistics Agency for an Enterprise Imaging Archive that federates five regional Army PACS and 23 Navy PACS located throughout the world. A core feature of this solution is the redundant central server architecture, where the Army and the Navy cooperate to back up each other's archive. The nine-year contract, worth approximately $40M, comprises products and services from BRIT and its partners, including Dell™ Computer Systems and Acuo Technologies.
Under the contract, BRIT Systems will provide contract and project management; Dell Computer Systems will furnish hardware, including PowerEdge™ Servers, EqualLogics™ disk and over 6 Petabytes of DX Object Store™, and worldwide installation and support services; and Acuo will provide the company's Universal Clinical Platform™ (UCP) VNA software, HL-7 interfaces and migration services for more than 25 million studies.
The key aspects of this solution from BRIT, Acuo and Dell include: support for the XDS standard; a flexible, eMPI aware tag mapping technology that can be managed by the customer; support of 6+ Petabytes of PACS images; an infinitely expandable storage and self-replication solution; a fully redundant, cross-enterprise capable solution; and, a proven migration strategy.
"BRIT Systems is delighted that our team has been selected by the Army and Navy to provide an Enterprise Imaging Archive for the men and women who serve our country across the globe and their families. Our team joins the existing Army/ Navy team who have discussed a VNA solution for years. We look forward to working with them to build a world-class VNA that can be used as a global model in this quickly expanding marketplace," says Shelly Fisher, President of BRIT Systems.
"The Acuo team is excited about our selection for this important and much-needed implementation," said Jeff Timbrook, CEO of Acuo Technologies. "Acuo's Universal Clinical Platform will enable the Department of Defense to finally achieve its goal of having all medical images available to every military physician, anytime, anywhere. Ultimately, this deployment means higher quality, more responsive care for the military Warfighter, Wounded Warrior and their families around the world."
Add to Digg Bookmark with del.icio.us Add to Newsvine