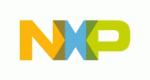 EINDHOVEN, THE NETHERLANDS and SAN JOSE, CA -- (Marketwire) -- 11/13/12 -- In a bold move to make 8-bit architectures obsolete, NXP Semiconductors (NASDAQ: NXPI) today announced the LPC800 -- a 32-bit microcontroller designed specifically for the 8-bit world. Available in low-pin-count packages, the LPC800 offers easy-to-use peripherals addressing 8-bit application requirements while providing the 32-bit capabilities and exceptional power efficiency of the ARM® Cortex™-M0+ processor. Introducing a new level of flexibility without adding complexity, the LPC800 includes game-changing features such as a flexible switch matrix that enables designers to assign on-chip peripherals to any pin with a single line of code or a single click in the configuration tool. The LPC800 was unveiled at electronica 2012 in Munich, Germany, and an overview is available here: http://youtu.be/jzBDoUbcAp0
"Over the last several decades, 8-bit MCUs have excelled at simple tasks, providing reliable, deterministic performance. With the LPC800, we have designed a 32-bit microcontroller from the ground up to offer true 8-bit simplicity and real-time performance, along with unprecedented design flexibility. And with its breakthrough price point, the LPC800 family is driving to the heart of the low-cost, high-volume 8-bit world," said Jim Trent, vice president and general manager, microcontroller product line, NXP Semiconductors.
8-Bit Simplicity: Scalable, Efficient and Easy to Use
NXP has re-designed the LPC800 serial peripherals to be as lean as possible, making them more responsive and efficient. For example, the new SPI can operate as a slave at frequencies independent of the processor clock, solving the common frustration of having to over-sample 4-to-n times the SPI just to receive data. This decoupling of the SPI and processor clock speed reduces power and simplifies the system design. The I2C has also been re-engineered to allow the LPC800 to lie and wait at near-zero power consumption, even without a system clock, and wake up upon an address match.
To match the innovation in hardware, the LPC800 provides simple, driver-free operations. Low-level drivers for I2C and UART no longer take up Flash space and only simple API calls are required to operate these peripherals. Similarly, power management is simplified to a single API call. The LPC800 uses 64-byte page Flash, simplifying code management, and can be used to emulate EEPROM for data storage.
The LPC800 is available in a range of low-pin-count packages, including SO20, TSSOP20, TSSOP16 and DIP8. Popular with 8-bit developers, these packages help to streamline prototyping, ease of assembly, and simplify high-volume, low-cost manufacturing. Further, the LPC800 TSSOP packages are designed for scalability by mapping power, ground and analog functions to identical locations so designers can move from TSSOP16 to TSSOP20 packages with minimal effort.
32-Bit Versatility: Cortex-M0+, the Most Energy-Efficient ARM Processor
Based on an ultra-low-power 30-MHz ARM Cortex-M0+ processor, the LPC800 is fully compatible with the Cortex-M architecture and instruction set, and offers superior code density to 8/16-bit architectures. The Cortex-M0+ features a two-stage pipeline that reduces power consumption while improving performance. In addition, the LPC800 takes advantage of the Cortex-M0+ peripheral bus allowing single-cycle access to the GPIOs. These features enable the LPC800 to offer deterministic, real-time performance -- a key requirement for 8-bit developers.
Game-Changing Peripherals: Flexible Switch Matrix and State Configurable Timer
The LPC800 includes two innovative features that provide 8-bit developers with a new level of flexibility and control via GUI-based configuration tools. The flexible switch matrix enables designers to assign on-chip peripheral I/O to nearly any pin. By helping to ease PCB routing congestion, the switch matrix contributes to lower-cost PCBs. A demo showing how the flexible switch matrix works is available here: http://youtu.be/illRLotwk5s
Another important peripheral on the LPC800 is the state configurable timer (SCT), which can be customized to meet the user's specific application requirements. The basic SCT configuration is simply two 16-bit PWMs that have 4 capture inputs and 4 match outputs where each of the match registers are shadowed. The LPC800 can deliver virtually any timing or PWM function found on popular 8-bit MCUs. To add flexibility, the SCT in the LPC800 combines the ideas of states and events, allowing users to create sophisticated counting, output, input and control functions for lighting, power and other customized applications -- without the constraints imposed by fixed functions.
Other LPC800 peripherals include an analog comparator, which is available with an external voltage reference for accurate measurement; a 4-channel multi-rate timer; a wake-up timer; and up to 18 GPIOs. The LPC800 is available with up to 16 KB of Flash and up to 4 KB of SRAM, and can be used with a 3.3VDD power supply (1.8V to 3.6V).
Tools, Pricing and Availability
The LPC800 is the latest member of NXP's LPC Go family of entry-level low-power microcontrollers, including the popular LPC1100 series based on the Cortex-M0 processor. LPCXpresso, the full-featured IDE-based software development tool, supports the complete product design cycle for the LPC800, further easing the transition to 32-bit architectures. The LPC800 is also fully supported by the ARM Keil™ Microcontroller Development Kit. Additional support, free tools, and sample code are available from the extensive LPC developer community.
Pricing for the LPC810 starts at $0.39 USD. LPC800 evaluation kits are now available for ordering from Mouser Electronics. Qualification samples will be available starting in December, with final product availability starting in February 2013. A preview of the LPCXpresso development board for the LPC800 is available here: http://youtu.be/fSUe6BPaXmc
Links
About NXP Semiconductors
NXP Semiconductors N.V. (NASDAQ: NXPI) provides High Performance Mixed Signal and Standard Product solutions that leverage its leading RF, Analog, Power Management, Interface, Security and Digital Processing expertise. These innovations are used in a wide range of automotive, identification, wireless infrastructure, lighting, industrial, mobile, consumer and computing applications. A global semiconductor company with operations in more than 25 countries, NXP posted revenue of $4.2 billion in 2011. Additional information can be found by visiting www.nxp.com.
Forward-looking Statements
This document includes forward-looking statements which include statements regarding NXP's business strategy, financial condition, results of operations, and market data, as well as any other statements which are not historical facts. By their nature, forward-looking statements are subject to numerous factors, risks and uncertainties that could cause actual outcomes and results to be materially different from those projected. These factors, risks and uncertainties include the following: market demand and semiconductor industry conditions; the ability to successfully introduce new technologies and products; the end-market demand for the goods into which NXP's products are incorporated; the ability to generate sufficient cash, raise sufficient capital or refinance corporate debt at or before maturity; the ability to meet the combination of corporate debt service, research and development and capital investment requirements; the ability to accurately estimate demand and match manufacturing production capacity accordingly or obtain supplies from third-party producers; the access to production capacity from third-party outsourcing partners; any events that might affect third-party business partners or NXP's relationship with them; the ability to secure adequate and timely supply of equipment and materials from suppliers; the ability to avoid operational problems and product defects and, if such issues were to arise, to correct them quickly; the ability to form strategic partnerships and joint ventures and to successfully cooperate with alliance partners; the ability to win competitive bid selection processes to develop products for use in customers' equipment and products; the ability to successfully establish a brand identity; the ability to successfully hire and retain key management and senior product architects; and, the ability to maintain good relationships with our suppliers. In addition, this document contains information concerning the semiconductor industry and NXP's business segments generally, which is forward-looking in nature and is based on a variety of assumptions regarding the ways in which the semiconductor industry, NXP's market segments and product areas may develop. NXP has based these assumptions on information currently available, if any one or more of these assumptions turn out to be incorrect, actual market results may differ from those predicted. While NXP does not know what impact any such differences may have on its business, if there are such differences, its future results of operations and its financial condition could be materially adversely affected. Readers are cautioned not to place undue reliance on these forward-looking statements, which speak to results only as of the date the statements were made. Except for any ongoing obligation to disclose material information as required by the United States federal securities laws, NXP does not have any intention or obligation to publicly update or revise any forward-looking statements after we distribute this document, whether to reflect any future events or circumstances or otherwise. For a discussion of potential risks and uncertainties, please refer to the risk factors listed in our SEC filings. Copies of our SEC filings are available from on our Investor Relations website, www.nxp.com/investor or from the SEC website, www.sec.gov.
Image Available: http://www2.marketwire.com/mw/frame_mw?attachid=2151626
Image Available: http://www2.marketwire.com/mw/frame_mw?attachid=2151629
Embedded Video Available: http://www2.marketwire.com/mw/frame_mw?attachid=2151634
Embedded Video Available: http://www2.marketwire.com/mw/frame_mw?attachid=2151635
Embedded Video Available: http://www2.marketwire.com/mw/frame_mw?attachid=2151637
Image Available: http://www2.marketwire.com/mw/frame_mw?attachid=2151632