The kind of journalism we need is changing, but can journalists make the transition?
Posted on November 12, 2012 at 17:56 PM EST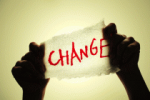 The news industry is being disrupted by the democratization of information distribution, since anyone can now become a publisher -- including original sources of content who once were forced to use newspapers. But media economist Robert Picard wonders whether journalists are prepared for the value-added future.