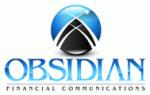 NEW YORK, NY -- (Marketwire) -- 11/06/12 -- OFinancialinc.com announces the following stocks to its Stock Market Morning News.
OFinancialinc.com, the investor's choice for small-cap alerts, provides stock alerts of the most active small to big cap stocks for early signs of potentially big stock moves. Early timing is critical for catching these potentially explosive stock moves. To receive our FREE OFC Stock Alert Newsletter and get more early alerts, please visit our website: OFinancialinc.com.
Blue Calypso, Inc. (OTCBB: BCYP), an innovator in digital word-of-mouth marketing, announced today 11/6/12, that it has filed patent infringement complaints against MyLikes and Foursquare for infringement of Blue Calypso's United States Patent Nos. 7,664,516 and 8,155,679.
Both patents cover the system for peer-to-peer advertising created and developed by Blue Calypso. Blue Calypso has recently filed similar complaints against Yelp Inc. (NYSE: YELP) and Groupon, Inc. in an effort to protect the state-of-the-art digital marketing platform that is at the core of the company's business.
To view the full press release for Blue Calypso, Inc. (OTCBB: BCYP), visit OFinancialinc.com
Other Highlights Include:
Vringo, Inc. (NYSE: VRNG) provided an update last week on its wholly-owned subsidiary I/P Engine's case styled I/P Engine vs. AOL et al., the Court ruled that under the equitable doctrine of laches, damages should be calculated beginning on September 15, 2011, the date that I/P Engine filed its complaint. I/P Engine had previously sought to have such damages calculated from September 15, 2005.
Hemp, Inc.'s (PINKSHEETS: HEMP) subsidiary Marijuana, Inc. announced Nov 5th a 20-year agreement for the worldwide marketing rights to cannabinoid medicinals using a uniquely effective and safe delivery system. Rather than delivering through digestion or the lungs, the proprietary system uses sublingual delivery by way of a pleasant tasting lozenge.
Medical Marijuana, Inc., the leading hemp industry innovator, announced November 2, 2012 that its Portfolio of Companies are well positioned independent of the final results in the November 6 decisions in Colorado and Washington to legalize recreational marijuana for adults 21 and over, as well as, the Pending Decision in the Ninth District Court of Appeals.
About OFinancialInc.com:
OFinancialInc.com, a leader in corporate communications and finance, provides investors with a wide-ranging set of financial tools, including original stock market commentary, stock quotes, interactive charts, portfolio watch, live chat and message boards, plus the latest news, press releases, investment opinions, and research reports for all companies highlighted on the site. Visit http://stockpromoters.com for more details.
All material herein was prepared by Obsidian Financial Communications, Inc. (OFC) based upon information believed to be reliable. The information contained herein is not guaranteed by OFC to be accurate, and should not be considered to be all-inclusive. The companies that are discussed in this opinion have not approved the statements made in this opinion. This opinion contains forward-looking statements that involve risks and uncertainties. This material is for informational purposes only and should not be construed as an offer or solicitation of an offer to buy or sell securities. OFC is not a licensed broker, broker dealer, market maker, investment banker, investment advisor, analyst or underwriter. Please consult a broker before purchasing or selling any securities viewed on http://OFinancialinc.com or mentioned herein. Blue Calypso, Inc. (BCYP) - Obsidian Financial Communications Inc. (OFC) has been compensated two hundred fifty thousand (250,000) shares by a third party for BCYP. OFC intends to sell its shares. In addition to any compensation mentioned above, additional compensation can be equal to ten percent of any newly issued or registered securities of the profiled companies. OFC's affiliates, officers, directors and employees may own shares and intend to buy and sell additional shares of the companies mentioned herein and may profit in the event those shares rise in value. OFC will not advise as to when it decides to sell and does not and will not offer any opinion as to when others should sell; each investor must make that decision based on his or her judgment of the market. To see OFC's full disclaimer / compensation, please visit our web site: http://ofinancialinc.com/disclaimer