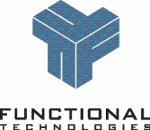 VANCOUVER, BRITISH COLUMBIA -- (Marketwire) -- 11/01/12 -- Functional Technologies Corp. (TSX VENTURE: FEB)(OTCQX: FEBTF) reports the termination of the spin-out agreement announced on July 19, 2012 regarding the proposed sale of Phyterra Bio Inc. and Maritime Pulse Drying Inc., as well as certain assets of Phyterra Yeast Inc., due to certain conditions precedent, including government agency approval, not being satisfied or waived. The company is reviewing alternative strategies regarding the non-core assets that were the subject of the spin-out agreement in furtherance of streamlining its operations and strategic focus.
Christopher Morris, Chief Executive Officer
About Functional Technologies Corp.
Functional Technologies develops and commercializes proprietary, advanced yeast-based solutions to significant challenges in the food, beverage and healthcare industries. The Company's platform improves the performance of innate yeast functions, and prevents the formation of naturally occurring toxins and contaminants that either affect final product quality or are classified by the World Health Organization ("WHO") as probable human carcinogens. Functional Technologies' lead technologies include yeasts that prevent and reduce the formation of foul-smelling hydrogen sulphide (H2S) and the WHO classified probable carcinogen, acrylamide - both by-products of food and beverage processing. These contaminants are found in many commonly consumed items, such as fermented food products and alcoholic beverages, and baked and fried foods. For more information, please visit our website at www.functionaltechcorp.com.
NEITHER THE TSX VENTURE EXCHANGE NOR ITS REGULATION SERVICES PROVIDER (AS THAT TERM IS DEFINED IN THE POLICIES OF THE TSX VENTURE EXCHANGE) ACCEPTS RESPONSIBILITY FOR THE ADEQUACY OR ACCURACY OF THIS RELEASE.