What's the Best Smartphone in an Emergency?
Posted on November 01, 2012 at 16:03 PM EDT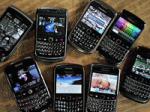 There are three things to think about when calamity strikes: can you make a phone call? Can you keep tabs on the latest information? And will your battery last? So, what's the best phone for this?