El-Erian: Is German Bad News Good News for Europe?
Posted on November 01, 2012 at 13:36 PM EDT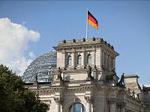 With so many understandably focused on Hurricane Sandy and its aftermath, few noticed this week's economic numbers out of Germany - a key part of the European puzzle. Yet the latest data releases could well prove consequential.