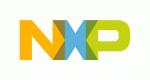 EINDHOVEN, THE NETHERLANDS -- (Marketwire) -- 10/31/12 -- NXP Semiconductors (NASDAQ: NXPI) announced today the launch of the NTAG21x family -- the 2nd generation of the company's NFC tag IC products -- to further expand the deployment of NFC tags for OEMs, inlay customers and end users. As well as increasing RF performance, the new NTAG21x family comes with a choice of memory sizes, from 48 up to 888 bytes, and a number of new features such as an UID ASCII mirror, a NFC counter, an integrated originality signature and password protection. For the first time, these features address customer demand for multi-application support, fast serialization, smaller footprints and simple product authentication capabilities, thus enabling mass deployment in publishing, retail, advertising, consumer electronics, gaming and smartphone applications.
NTAG21x builds on the success of NXP's industry-leading NFC expertise and its NTAG203 family, NXP's first generation of NFC tag IC specifically designed for optimized performance and easy integration. As the NFC market develops rapidly, driven by nine out of ten major mobile device manufacturers and most network operators, application providers recognize the significant added value of NFC services and content to enable smarter mobile living. Examples include the Lexus advertisement in Wired magazine, Casino Group's NFC enabled supermarkets and HP's Touch to Pair Mouse.
"The NTAG product family is an important base for SMARTRAC's NFC tag offering. The innovative features of the new NTAG21x, such as UID mirroring, specific NFC counter, and basic security with password based authentication, will generate additional momentum in major non-payment NFC applications," said Ivan Plajh, head of business line mobile and smart media at SMARTRAC.
"As mobile usage continues to escalate exponentially, and NFC phones are deployed at a rapid pace across the globe, big-brand marketers are developing programs with enhanced NFC user experiences across product, retail, and media channels. Whether deploying campaigns regionally or globally, brands are counting on NFC-enabled media out in the field to accurately measure and track these cutting-edge solutions. The integration of NXP's new NTAG21x products into the thinaire NFC Enterprise platform will enable us to further diversify our services and accelerate deployment," commented Mark Goodstadt, CEO of thinaire.
"2012 has been characterized by important NTAG-based NFC application roll-outs, which resonated beyond the traditional NFC ecosystem and allowed new customers to benefit from and use the technology," said Rutger Vrijen, VP and general manager, tags and labels product line, business unit identification, NXP Semiconductors. "Each industry has its own requirements, and customers have realized that a successful service deployment, full interoperability and best-in-class user experience can only be achieved by working with NFC specialists such as NXP and our partners to optimize the solution. Thanks to the NTAG21x products, we can provide the right choice for any kind of NFC tag application."
The NTAG21x family is comprised of four different products, defined around specific application categories. NTAG210, NTAG213, NTAG215 and NTAG216 will offer respectively 48, 144, 504 and 888 bytes of user memory, corresponding to the maximum message size that can be stored.
New features include:
32-bit password authentication, which offers a simple protection mechanism for data stored into the tag
UID ASCII mirror, which automatically maps the IC unique serial number to a stored NDEF message, thus greatly simplifying tag serialization e.g. in smart poster applications
24-bit NFC counter and NFC counter ASCII mirror, which measures the number of interactions occurred between NFC devices and the tag, and appends it to a stored NDEF message, e.g. to improve usage analytics in smart advertisement or location based services
Integrated originality signature, which enables the detection of unauthorized NTAG copies, thus providing a simple but powerful product authentication method
A new Fast Read command, which speeds up tag registration in inline processes such as print media or product label manufacturing
A special variant of the NTAG216, called NTAG216F, which additionally offers a configurable Field Detection pin and a Sleep mode, features particularly required in electronics pairing applications.
All products are fully NFC Forum Type 2 Tag compliant, and share the same optimized RF sensitivity, making them the performance benchmark in their category. The NTAG21x family is available now in sample quantities through selected NXP partners including SMARTRAC, Identive, and LSIS. There are multiple standard-sized tags, as well as the ability to have custom versions created. On request, NXP's partners can also facilitate the printing and programming of the tags for customers and end users.
NFC is a market-proven, standardized technology co-invented by NXP and Sony in 2002. NXP is at the center of the NFC ecosystem, fuelling its development by partnering with almost all major handset manufacturers, mobile OS providers and applications developers. NXP is the no. 1 supplier to the identification market globally, and leverages its leadership in contactless and security technologies to provide complete mobile transaction solutions: NFC controllers, secure elements in all form factors, NFC tags and infrastructure reader ICs. Currently OEMs have selected NXP's NFC technology for more than 200 mobile devices.
With over 4.5 billion RFID-based chips sold to date, NXP is also the world leader in the design and manufacturing of ICs used in smart labels, tags and the corresponding reader components. NXP has been in the RFID business since 1988 and has developed the most comprehensive IC portfolio (HITAG in LF, ICODE and MIFARE in HF, UCODE in UHF, NTAG in NFC) covering all relevant RFID frequency bands.
Links
About NXP Semiconductors
NXP Semiconductors N.V. (NASDAQ: NXPI) provides High Performance Mixed Signal and Standard Product solutions that leverage its leading RF, Analog, Power Management, Interface, Security and Digital Processing expertise. These innovations are used in a wide range of automotive, identification, wireless infrastructure, lighting, industrial, mobile, consumer and computing applications. A global semiconductor company with operations in more than 25 countries, NXP posted revenue of $4.2 billion in 2011. For more information visit www.nxp.com.
Forward-looking Statements
This document includes forward-looking statements which include statements regarding NXP's business strategy, financial condition, results of operations, and market data, as well as any other statements which are not historical facts. By their nature, forward-looking statements are subject to numerous factors, risks and uncertainties that could cause actual outcomes and results to be materially different from those projected. These factors, risks and uncertainties include the following: market demand and semiconductor industry conditions; the ability to successfully introduce new technologies and products; the end-market demand for the goods into which NXP's products are incorporated; the ability to generate sufficient cash, raise sufficient capital or refinance corporate debt at or before maturity; the ability to meet the combination of corporate debt service, research and development and capital investment requirements; the ability to accurately estimate demand and match manufacturing production capacity accordingly or obtain supplies from third-party producers; the access to production capacity from third-party outsourcing partners; any events that might affect third-party business partners or NXP's relationship with them; the ability to secure adequate and timely supply of equipment and materials from suppliers; the ability to avoid operational problems and product defects and, if such issues were to arise, to correct them quickly; the ability to form strategic partnerships and joint ventures and to successfully cooperate with alliance partners; the ability to win competitive bid selection processes to develop products for use in customers' equipment and products; the ability to successfully establish a brand identity; the ability to successfully hire and retain key management and senior product architects; and, the ability to maintain good relationships with our suppliers. In addition, this document contains information concerning the semiconductor industry and NXP's business segments generally, which is forward-looking in nature and is based on a variety of assumptions regarding the ways in which the semiconductor industry, NXP's market segments and product areas may develop. NXP has based these assumptions on information currently available, if any one or more of these assumptions turn out to be incorrect, actual market results may differ from those predicted. While NXP does not know what impact any such differences may have on its business, if there are such differences, its future results of operations and its financial condition could be materially adversely affected. Readers are cautioned not to place undue reliance on these forward-looking statements, which speak to results only as of the date the statements were made. Except for any ongoing obligation to disclose material information as required by the United States federal securities laws, NXP does not have any intention or obligation to publicly update or revise any forward-looking statements after we distribute this document, whether to reflect any future events or circumstances or otherwise. For a discussion of potential risks and uncertainties, please refer to the risk factors listed in our SEC filings. Copies of our SEC filings are available from on our Investor Relations website, www.nxp.com/investor or from the SEC website, www.sec.gov.