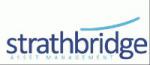 TORONTO, ONTARIO -- (Marketwire) -- 10/03/12 -- (TSX: PCU.UN)(TSX: CDD.UN)(TSX: GPF.UN)(TSX: UTE.UN) Strathbridge Asset Management Inc. announces monthly distributions payable on October 31, 2012 to unitholders of record on October 15, 2012, ex-dividend date of October 11, 2012 for the following funds:


Fund Name                                           Ticker   Amount Per Unit

Premier Canadian Income Fund                        PCU.UN          $0.01782
Core Canadian Dividend Trust                        CDD.UN          $0.03586
Gold Participation and Income Fund                  GPF.UN          $0.06040
Canadian Utilities & Telecom Income Fund            UTE.UN          $0.07023


For further information, please contact Investor Relations at 416.681.3966, toll free at 1.800.725.7172 or visit www.strathbridge.com.
Commissions, trailing commissions, management fees and expenses all may be associated with investment funds. Please read the prospectus before investing. Investment funds are not guaranteed, their values change frequently and past performance may not be repeated.
Contacts:
Strathbridge Asset Management Inc.
Aaron Ho
Vice-President, Finance
416.681.3966 or 1.800.725.7172

Strathbridge Asset Management Inc.
121 King Street West, Suite 2600
Toronto, Ontario, M5H 3T9
416.681.3966 or 1.800.725.7172
info@strathbridge.com
www.strathbridge.com