Will the Presidential Debates Change Your Vote?
Posted on September 21, 2012 at 10:29 AM EDT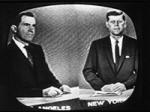 It's the great debate about the debates. President Obama and Mitt Romney are going head to head soon in an attempt to win your vote. But do the faceoffs really matter? Some experts say people are more interested in seeing a train-wreck moment than in hearing substance.