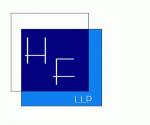 NEW YORK, Sept. 11, 2012 /PRNewswire/ -- Harwood Feffer LLP (www.hfesq.com) is investigating potential claims against the board of directors of ITT Educational Services, Inc. ("ITT" or the "Company") (NYSE: ESI), concerning whether the board has breached its fiduciary duties to shareholders.
In July 2012, the Company revealed that new student enrollments were down nearly 10% and that net income had dropped nearly $2.00 per share for the quarter.  Additionally, the Company was criticized in a  U.S. government report due to, among other things, improper recruiting standards, misrepresentations to prospective students about education costs, and excessively high student loan default rates. 
On these developments, ITT stock fell from over $62.00 per share at the beginning of July 2012, to close under $34.00 share on August 2, 2012, a decrease of approximately 55%.  ITT shares are currently trading under $36.00.    
Current holders of ITT shares purchased at any time may have a claim against the board for breaches of fiduciary duties, gross mismanagement, and/or abuse of control.  If you own ITT shares and wish to discuss this matter with us, or have any questions concerning your rights and interests with regard to this matter, please contact:
Robert I. Harwood, Esq.
Matthew M. Houston, Esq.
Benjamin Sachs-Michaels, Esq.
Harwood Feffer LLP
488 Madison Avenue
New York, New York 10022
Phone Numbers: (877) 935-7400
                           (212)935-7400
Email:        bsachsmichaels@hfesq.com
Website:    http://www.hfesq.com
Harwood Feffer has been representing individual and institutional investors for many years, serving as lead counsel in numerous cases in federal and state courts. Please visit the Harwood Feffer LLP website (http://www.hfesq.com) for more information about the firm.
Attorney Advertising. © 2012 Harwood Feffer LLP. The law firm responsible for this advertisement is Harwood Feffer LLP (www.hfesq.com). Prior results do not guarantee or predict a similar outcome with respect to any future matter.
SOURCE Harwood Feffer LLP