Chinese Mistresses to Blame for Global Luxury Slowdown?
Posted on September 11, 2012 at 10:49 AM EDT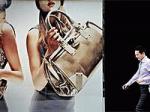 Chinese men buying gifts for their "second wives" may be among the best customers for global luxury goods companies, although they may not want to admit it. But that trend could be changing.