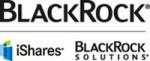 TORONTO, ONTARIO -- (Marketwire) -- 08/28/12 -- (TSX: BBO)(TSX: BBO.PR.A)(TSX: SVR.C)(TSX: SVR.UN)(TSX: CGL)(TSX: CGL.C)(TSX: FIE)(TSX: FIE.A)(TSX: CEW)(TSX: CEW.A)
BlackRock Investments Canada Inc. (BlackRock Canada) an indirect, wholly owned subsidiary of BlackRock, Inc. (NYSE: BLK), is pleased to announce that unitholders of the iShares Funds, other than BBO, today approved a change of auditor of the iShares Funds and certain related matters. At the special meeting of unitholders of SVR, unitholders also approved the conversion of SVR from a closed-end fund to an exchange-traded fund (ETF) and certain related matters.
Summary of Auditor Change
On June 22, 2012, BlackRock Canada issued a press release announcing its proposal to change the auditor of the iShares Funds, and the other ETFs for which it acts as trustee and manager, from Ernst & Young LLP to PricewaterhouseCoopers LLP. PricewaterhouseCoopers LLP is currently the auditor of the ETFs and other funds managed by the Canadian affiliate of BlackRock Canada.
BlackRock Canada expects that having one auditor service the entire Canadian iShares platform will lead to audit efficiencies and will allow BlackRock Canada to leverage PwC's expertise, given its leadership position among audit firms in respect of Canadian exchange-traded funds.
BlackRock Canada expects that the transition of the iShares Funds to the new auditor will be fully implemented by September 30, 2012.
Prospectus disclosure of the iShares Funds will be updated to reflect the change of auditor.
Summary of SVR Conversion
On June 22, 2012, BlackRock Canada also announced its proposal to convert SVR from a closed-end fund to an ETF. The conversion of SVR to an ETF is expected to provide SVR unitholders with potential benefits including: (i) greater market liquidity while maintaining its stock exchange listing; (ii) more efficient trading as the market price of SVR's units should be closer to their intrinsic net asset value; and (iii) the ability to significantly increase the asset base of SVR as a result of the continuous offering of its units as an ETF.
To implement the conversion to an ETF, BlackRock Canada will file a preliminary prospectus qualifying the continuous distribution of SVR's hedged common units and non-hedged common units, likely in September 2012. SVR will also change its name to "iShares Silver Bullion Fund" to reflect its conversion to an ETF. The conversion will not change the investment objective or strategies of SVR.
SVR will commence operating as an ETF on the effective date of the conversion disclosed in the final prospectus for the continuous offering of the hedged common units and non-hedged common units of SVR. The conversion effective date is expected to occur in the Fall of 2012.
Adjourned Unitholder Meetings
The meetings of unitholders of the Class A Capital Shares and Class A Preferred Shares of BBO, scheduled to be held today to consider the changes to BBO described above, have been adjourned due to lack of quorum.
The reconvened meetings of the Class A Capital Shares and Class A Preferred Shares of BBO will take place at 8:30 a.m. (Toronto time) on Friday, September 7, 2012 at Suite 6300, 1 First Canadian Place, 100 King Street West, Toronto, Ontario. At the reconvened meeting, the unitholders of each class of shares of BBO present in person or represented by proxy will constitute quorum.
More information available
The Management Information Circular of the iShares Funds provides more details on the special meetings of unitholders and the changes to the iShares Funds approved today by unitholders of the iShares Funds. The Management Information Circular is available on the iShares website at www.ishares.ca and on SEDAR.
Further information on the iShares funds can be found at www.iShares.ca.
About BlackRock
BlackRock is a leader in investment management, risk management and advisory services for institutional and retail clients worldwide. At June 30, 2012, BlackRock's AUM was $3.560 trillion. BlackRock offers products that span the risk spectrum to meet clients' needs, including active, enhanced and index strategies across markets and asset classes. Products are offered in a variety of structures including separate accounts, mutual funds, iShares® (exchange traded funds), and other pooled investment vehicles. BlackRock also offers risk management, advisory and enterprise investment system services to a broad base of institutional investors through BlackRock Solutions®. Headquartered in New York City, as of June 30, 2012, the firm has approximately 9,900 employees in 27 countries and a major presence in key global markets, including North and South America, Europe, Asia, Australia and the Middle East and Africa. For additional information, please visit the Company's website at www.blackrock.com.
About iShares ETFs
iShares is the global product leader in exchange traded funds with over 500 funds globally across equities, fixed income and commodities, which trade on 20 exchanges worldwide. The iShares Funds are bought and sold like common stocks on securities exchanges. The iShares Funds are attractive to many individual and institutional investors and financial intermediaries because of their relative low cost, tax efficiency and trading flexibility. Investors can purchase and sell shares through any brokerage firm, financial advisor, or online broker, and hold the funds in any type of brokerage account. The iShares customer base consists of the institutional segment of pension plans and fund managers, as well as the retail segment of financial advisors and high net worth individuals.
iShares® Funds are managed by BlackRock Asset Management Canada Limited and BlackRock Investments Canada Inc. Commissions, management fees and expenses all may be associated with investing in iShares Funds. Please read the relevant prospectus before investing. The indicated rates of return are the historical annual compounded total returns including changes in unit value and reinvestment of all distributions and do not take into account sales, redemption, distribution or operational charges or income taxes payable by any security holder that would have reduced returns. The ETFs are not guaranteed, their values change frequently and past performance may not be repeated. Tax, investment and all other decisions should be made, as appropriate, only with guidance from a qualified professional.