Can Groupon Convince Wall Street It's Half Off?
Posted on August 13, 2012 at 10:38 AM EDT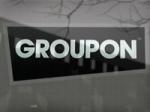 Is Groupon' s stock as good a deal as the coupons it offers on its site? That depends on how the company address investor concerns about slowing growth, the long-term potential of the deal-a-day business, and new revenue streams from the likes of Groupon Goods.