Owners Are Selling Businesses. Is the Economy Improving?
Posted on August 08, 2012 at 10:45 AM EDT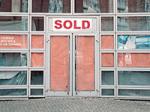 The number of small businesses-and the jobs they create-are often used as a measuring stick for the U.S. economy. But small businesses may offer another economic view by how many are bought and sold.