Are the Olympics a bigger media draw than the Super Bowl?
Posted on August 06, 2012 at 17:58 PM EDT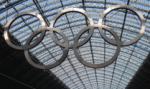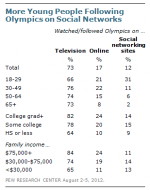 Pew Research study claims 8 out of 10 Americans are following the London Games via TV, internet streaming or social media. The traditional tube, of course, remains the dominant viewing platform, but over 20 percent of 18-49-year-olds are watching online.