What Would 'Decisive' EU Action Look Like?
Posted on June 25, 2012 at 03:14 AM EDT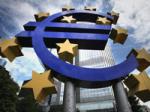 Just a few days before another "crucial" summit, hopes should again be tempered, even without the rather inconclusive Merkel, Monti, Hollande and Rajoy meeting on Friday. It's worth reminding ourselves what in market terms, "decisive action" might look like.