Add-On Airline Fees: Good or Bad?
Posted on June 18, 2012 at 11:29 AM EDT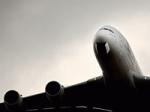 Add-on fees for checking bags, priority boarding, roomier seats and onboard snacks are here to stay. Airlines need the money to cover rising costs and one study claims the fees are good for consumer choice.