Is the Video Game Industry Dying?
Posted on June 01, 2012 at 09:44 AM EDT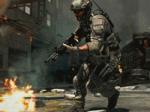 E3 is usually the video game industry's big party of the year - a chance to celebrate its strengths and showcase the titles it expects to drive sales forward for the rest of the year. But as the game makers gather for this year's event, a cloud hangs over the soiree.