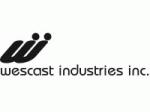 BRANTFORD, ONTARIO -- (Marketwire) -- 06/01/12 -- Wescast Industries Inc. (TSX: WCS.A) ("Wescast") today announced that, in connection with its previously-announced strategic alternatives review, Wescast has entered into an arrangement agreement (the "Agreement") with Sichuan Bohong Industry Co., Ltd. ("Bohong") of China pursuant to which Bohong, through its wholly-owned subsidiary, Taixing International Investment Limited, would acquire, by way of a plan of arrangement under the Business Corporations Act (Ontario), 100% of the issued and outstanding capital of Wescast. The acquisition of such capital, together with repayment by Bohong of Wescast's indebtedness, certain other liabilities and an investment in working capital, values the total transaction to Bohong at approximately $195 million (the "Transaction"). In connection with the execution of the Agreement, Bohong provided Wescast with a $2 million deposit, that is only refundable to Bohong in certain situations.
Bohong requires debt financing from the China Development Bank in order to complete the Transaction. If Bohong has not received certain approvals and provided Wescast with its definitive financing documents with China Development Bank and waived its closing financing condition by August 31, 2012, either Wescast or Bohong may terminate the Agreement and, in either case, Wescast retains the $2 million deposit. Bohong may extend this deadline until November 30, 2012 by paying another $2 million deposit to Wescast on or before August 31, 2012. If the November 30, 2012 deadline is not met, either Wescast or Bohong may terminate the Agreement, and again, in either case, Wescast will retain the $4 million in deposits.
Upon closing of the Transaction, Wescast shareholders will be entitled to receive $11.00 per share in cash. Canaccord Genuity Inc., Wescast's financial advisor, has provided the Special Committee and the Board of Directors of Wescast with an opinion that, as of the date hereof, the consideration is fair, from a financial point of view, to Wescast's shareholders. The Board of Directors has also received the recommendation of the Special Committee, comprised entirely of independent directors. The Board of Directors of Wescast has concluded that the arrangement is in the best interests of shareholders, and has resolved to recommend that shareholders of Wescast vote in favour of the arrangement at a shareholders' meeting expected to be held in late 2012 or early 2013. Once Bohong has delivered the financing documents and waived the financing condition, Wescast will apply for the Interim Order of the Ontario Superior Court of Justice in respect of the arrangement and will prepare and mail an information circular for the shareholders' meeting to consider the Plan of Arrangement, containing a copy of Canaccord Genuity's fairness opinion, factors considered by the Special Committee and the Board of Directors and other relevant background information.
FWDAJ Ltd. and RyVan Inc. beneficially own 7,376,607 Class B common shares. A voting support agreement has been entered into with Bohong pursuant to which it has been agreed that all such Class B common shares will be voted, or caused to be voted, in favour of the arrangement. Collectively, the Class B common shares represent approximately 86.3% of the aggregate voting rights of Wescast. As part of the arrangement, all Class B common shares will be converted into Class A subordinate voting shares so that all shareholders will receive the same consideration per share.
The Transaction is subject to a number of closing conditions, including the above noted financing condition in favour of Bohong and approval of Wescast's shareholders, the Ontario Superior Court of Justice and regulatory authorities of competent jurisdiction.
Prior to such delivery of the financing documents and waiver of the financing condition by Bohong, Wescast may solicit proposals from other parties; following such delivery and waiver, Wescast is subject to customary provisions prohibiting Wescast from soliciting competing acquisition proposals. However, the Board of Directors of Wescast may accept and recommend a Superior Proposal (as defined in the Agreement) upon payment to Bohong of a termination fee of either $50,000 or $100,000, based on whether the party making such Superior Proposal had provided an Acquisition Proposal (as defined in the Agreement) to Wescast before Bohong has delivered the definitive financing documents. Under the Agreement, Bohong has the right to match a Superior Proposal.
Mr. Jim Barton, Chairman of the Special Committee of the Board of Directors, said, "We are pleased to announce this transaction with Bohong. We believe this transaction represents the best outcome resulting from the strategic review process that the Special Committee undertook to enhance shareholder value."
"This is a positive development for Wescast. Wescast and Bohong continued to pursue this transaction due to the synergies between the two companies. On my most recent visit to Chengdu, China, and my meetings with Bohong representatives, it was apparent that this transaction is of strategic importance to Bohong. We continue to believe that this acquisition will accelerate some of the exciting new technology initiatives underway at Wescast" said Ed Frackowiak, Chairman and CEO.
A material change report, which provides more details on the Transaction and the Agreement will be filed with the Canadian securities regulators shortly and will be available at www.sedar.com and at Wescast's website at www.wescast.com.
Shareholders should consult their own investment dealer, stockbroker, bank manager, accountant, lawyer or other professional advisor with respect to the Transaction.
About Bohong
Sichuan Bohong Industry (Group) Co., Ltd. ("Bohong") has provided Wescast with the following information.
Bohong Group, established in 1999, is a group of companies engaged in automobile 4S operations ("sales", "spare parts", "service", and "survey"), manufacturing, real estate and new energy. It has over 40 wholly-owned or holding subsidiaries.
Bohong owns Sichuan Haosheng Automobile Parts Manufacturing Co., Ltd., the facilities of which are located at Mianyang City, Sichuan Province of China. They are the core of Bohong's production base of casting and machining auto parts. Bohong has also set up an operations base in Chengdu, the capital of Sichuan Province and a strategic center in Beijing.
Bohong has received numerous awards and recognitions over the years including: "Mianyang Philanthropy Company", "Credible Company", "AAA Company of the Mianyang Branch of the Agricultural Bank of China and the Industrial and Commercial Bank of China" and "AA Company of the Mianyang Branch of the Industrial and Commercial Bank of China", "Five Star Company of 2009 Technological Achievement", "2009 Outstanding Private Company" and the "President Unit of the World Eminence Chinese Business Association". Bohong owns Sichuan Haosheng Automobile Parts Manufacturing Co., Ltd. Bohong has secured long-term supply or strategic agreements with several Global 500 companies.
About Wescast
Wescast Industries Inc. ("Wescast") is the world's leading supplier of cast exhaust manifolds for passenger cars and light trucks. In addition to other products, Wescast designs, casts, machines and assembles exhaust system components, primarily exhaust manifolds, turbo charger housings and integrated turbomanifolds for automotive original equipment manufacturers ("OEMs") and Tier 1 customers for the car and light truck markets in North America, Europe, Asia, Africa, South America and Australia. Wescast employs approximately 2,000 people in 7 production facilities and 5 sales and design centres in Canada, Hungary, the United States, Germany, Japan and China. Wescast also has sales and technical design representation in the United Kingdom and France. Wescast is recognized worldwide for its quality products, innovative design solutions and highly committed workforce.
Learn more at www.wescast.com.
Forward Looking Statements
The contents of this news release contain statements which, to the extent that they are not recitations of historical fact, may constitute forward-looking statements based on certain assumptions. Forward-looking statements are provided for the purpose of providing information about Wescast's current expectations and plans relating to the Transaction. Persons reading this news release are cautioned that such information may not be appropriate for other purposes. Such forward-looking statements include the statements regarding the Transaction, Bohong's financing, and receipt of definitive debt documents and the closing of the Transaction. The words "may", "would", "could", "will", "likely", "expect", "anticipate", "estimate", "intend", "plan", "forecast", "project" and "believe" or other similar words and phrases are intended to identify forward-looking statements.
This information is based upon certain material factors or assumptions that were applied in drawing a conclusion or making a forecast or projection as reflected in the forward looking statements, including the ability of Bohong to obtain the necessary financing, China Development Bank provide the financing and Bohong obtaining other necessary People's Republic of China approvals.
Such forward-looking statements involve known and unknown risks, uncertainties and other factors which may cause actual results to differ materially from those expressed or implied by such forward-looking statements. These risks and uncertainties principally relate to the risks associated with the Transaction include, but are not limited to: the failure of Bohong to obtain the necessary financing commitment and financing, Bohong's lack of sufficient resources to complete the Transaction in the absence of such financing, Wescast's lack of recourse against China Development Bank, or any other lender to Bohong, should such lender fail to provide the required financing assuming Bohong is able to secure financing commitments, the possibility that any conditions to closing of the Transaction under the Agreement, including regulatory (including any approvals required in the People's Republic of China), shareholder and/or court approvals, may not be satisfied or waived, Bohong's assets and management being located outside of Canada limiting the practical ability of Wescast to enforce its legal rights under the Agreement, including any judgement obtained in a Canadian court, against Bohong.
Wescast does not undertake any obligation to update or release any revisions to these forward-looking statements to reflect events or circumstances after the date of this news release or to reflect the occurrence of unanticipated events, except as required by law.
Contacts:
Wescast Industries Inc.
Edward G. Frackowiak
Chairman and CEO
(519) 750-0000
www.wescast.com