The Facebook IPO Mantra: You Gotta Believe...
Posted on May 17, 2012 at 11:15 AM EDT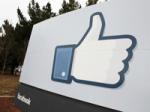 I'll say it right at the top: I want Facebook to succeed. I want it to succeed because I want people to be excited about investing in stocks, and they are not right now. And haven't been for a while.