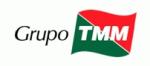 MEXICO CITY -- (Marketwire) -- 04/30/12 -- Grupo TMM, S.A.B. (NYSE: TMM) (BMV: TMM A) ("TMM" or the "Company") a Mexican intermodal transportation and logistics company, announced today that it filed its Annual Report on Form 20-F for the fiscal year ended December 31, 2011, with the Securities and Exchange Commission.
The Annual Report can be found on the Company's website at: www.grupotmm.com, English version, under Investors, or at: http://www.grupotmm.com/english/HTML/inversionistas-informe.html.
For a paper copy of TMM's Annual Audited Financial Statements and/or its Annual Report on Form 20-F, free of charge, please contact Monica Azar at 011-525-55-629-8703 or at monica.azar@tmm.com.mx
Headquartered in Mexico City, TMM is a Latin American intermodal transportation Company. Through its branch offices and network of subsidiary companies, TMM provides a dynamic combination of ocean and land transportation services. Visit TMM's web site at www.grupotmm.com. The site offers Spanish/English language options.
TMM COMPANY CONTACT:
Monica Azar
Investor Relations
011-525-55-629-8703
Email Contact

AT DRESNER CORPORATE SERVICES:
Kristine Walczak
(investors, analysts, media)
312-726-3600
Email Contact