Are ETFs a Good Way to Join Apple-mania?
Posted on March 22, 2012 at 16:17 PM EDT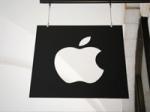 Everyone wants a piece of Apple these days, but at $600 a share, it's pricey. Exchange-traded funds with significant exposure to the tech giant may be a better way in for some investors.