Do Mobile Apps Really Move the Needle on Sales?
Posted on March 19, 2012 at 15:41 PM EDT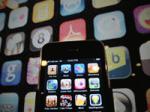 Nearly half of all adults in the U.S. own smartphones, and 30 billion apps have been downloaded globally. But, does that mean that every business needs its own app to bring in customers?